Imagine having a 12-day trip to explore the dream countries: Switzerland and neighboring Italy (north). The thought alone is exciting, but with a lot to see and do, it can be difficult to know where to start. Will you travel by bus or train, what are the must-see places, what time of the year do you visit, and where will you start from? Whether you are a first time visitor or a repeat tourist, you will likely need an itinerary to help keep you grounded during the 12 days of your tour because planning a trip single-handedly in Europe can be overwhelming. In this guide, we pinpoint some of the things you can do in Switzerland and Italy in 12 days in the itinerary no matter what time of the year it is.
What Happens During the 12 Days in Italy and Switzerland ?
You will discover the beauty of Switzerland and Italy as you travel in just 12 days. Your journey will have to start in Zurich, Switzerland as you move towards Italy. When you arrive, please note that you will be transferred to a hotel by your private chauffeur, occasionally by train. Depeding on the travel package chosen your accommodation will be will be 3, 4 or 5 stars Hotel or a Bed & Breakfast. Both are surely a smooth experience.
On day 1, you should expect to be transferred to the hotel for check-in. You together with the the rest of the group will then take a walking tour in Zurich before starting the tour on the next day. Please note that you will use this as recovery time as you get ready for the next days of travel. Depending on your arrival time the possible activities on day 1 will vary.
Day 2 will be an exploration of the Golden Round and Lucerne city walk. Expect to see Mt Pilatus and the summit. These destinations can be reached by cogwheel railway, boat, aerial cableway, and Panorama Gondolas.
In the morning of day 3, you should expect your destinations to be the Oldtown Bern Walk and in the afternoon, the Bern Aare River Rosengarten walk. You will visit the Zytglogge and Munster Bern Cathedral and the Einstein and Historical Museum. An online review can tell you how much these destinations are revered among tourists.
On day 4 you will be traveling by boat on lakes Thun and Brienz through the heart of the Bernese Oberland, Interlaken region and you will visit and you will visit places such as Giessbach Waterfall, Aare Gorge and do the Schynige Platte cog Railway Excursion.
On day 5, Jungfraujoch -Top of Europe: Icy air streams across your face, snow crunches under your feet, and the view nearly takes your breath away: on one side the view of the Mittelland up to the Vosges, on the other the Aletsch glacier, bordered by four thousand metre peaks. Standing on the Jungfraujoch 3,454 metres above sea level, you can feel it with your first step: this is a different world. It's one you have to experience.
On day 6, you will experience an Interlaken, Montreux, and Lausanne excursion by train, van, and boat. You will explore Montreux, and Lausanne and any city around it.
Day 7 will be the day when you visit Chaplin's World Museum, Gruyeres Medieval Village, and take a walk through Lavaux UNESCO Chexbres and Saint Saphorin.
The journey to Italy begins on day 8 with a full day bus trip from Lavaux to Lake Maggiore in Italy. There will be a stop at Aigle Castle, Orta San Giulio, and Simplonpass.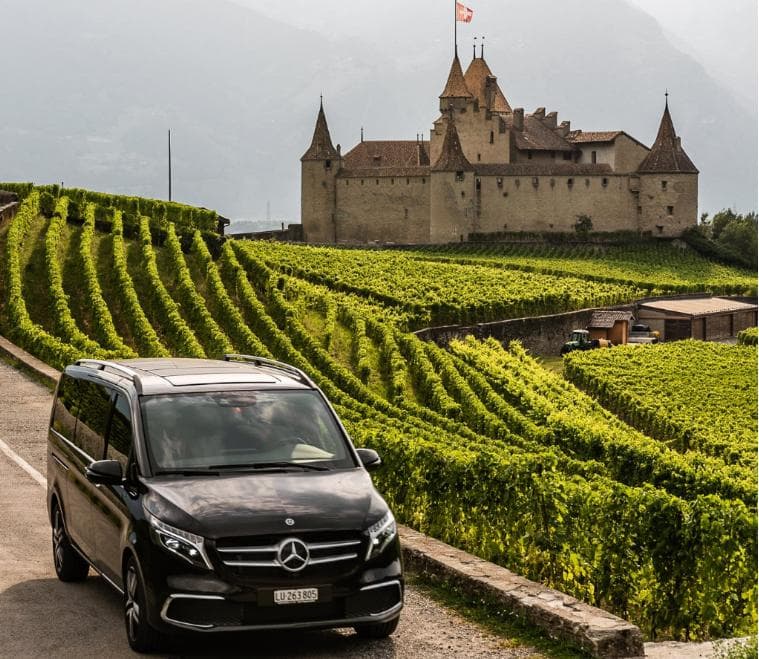 Day 9 will include a boat tour at Lake Maggiore's Borromean Islands while day 10 will be one of the most enjoyable. For lovers of shopping, the Milan tour will serve you just right. You will have the chance to experience Duomo Milano, Naviglio Canals District, and Galleria Vittorio Emanuele II.
After a blissful day of shopping, day 11 will be the day of departure where you will go from Milan to Zurich by van. On this day some beautiful towns will be visit on our way back to Zurich such as Como & Lugano.
On day 12, you will be transferred back to the airport.
Be informed that during this time, you will be treated by professional guides and a chauffeur to help take care of your needs. You will be offered bed and breakfast or 3,4, and 5-star hotels depending on your package. Keep in mind our local languages and currency as this will make it easier to navigate the countries. Let us help you with the planning phase as you enjoy the food, experience, history and views that the days and nights will hold for you.