Switzerland is more than just a beauty. When you hear about Switzerland tours, what comes into your mind are the chocolates, cuckoo clocks, and cheeses. But with a little digging underneath the surface, Switzerland tour is a journey to breathtaking alpine scenery with heartwarming folklore and traditions, hearty cuisine, and eye-catching architecture. The small group tour of Switzerland includes Jungfrau region, trip to Lake Geneva, Lake Brienz, Lake Maggiore, old town of Bern, the infamous Muster Cathedral, Swiss Alps and a view of the famous snowcapped mountains. Other areas involved in our travel packages include: Lake Lucerne, Zermatt, Montreux accessing the world famous Chillon Castle, express train to the car free areas top of Europe, a ride in the cable cars, the picturesque alpine and a must see Lucerne Interlaken.
Based in the Bern, our Switzerland guided tours packages are created for groups of 4 to 14 people of any age, for different destinations. Our prices are in Swiss franc per person on the starting point for our group tours is in Zurich, Switzerland. This is a tour that is perfect for a small friend's holidays, family celebrations, or company holidays, with privat driver and local guides. The tour begins in Zurich Switzerland and ends in Milano, Italy. Our fabulous tour is open to anyone who would wish to discover the heart of Europe. One of the main aim of Private Luxury Tours Switzerland is to offer you the best luxury experience as an exclusive customer, and best vacation packages. Our operations and trips operate exclusively between March and October beginning every Thursday. To book your tour, our forms are in place at privateluxurytoursswitzerland.com, any time. You can then pick the destinations and style that best suits you for free, in any country. For quote on our prices, style and rights reserved, feel free to reach us out.
Guided Trips and Package Swiss and Northern Italian Treasures Trips
We have scheduled guided day tour and trip through an 12-day to 11 nights itinerary for any age. A time long enough to have a breathtaking experience of a lifetime, with an unforgettable tour to different sceneries at Lucerne, Bern, Interlaken and more. We have put in place our private chauffeurs and professional guides, who are fluent in English and well enlightened about different parts of Switzerland. They will walk you through the treasures of Swiss and Northern Italy. We offer a Luxus Upper-Class category, to groups of 4-14 people, as the journey kicks off in Zurich city, Switzerland, and ends in Milan city, Italy. We offer first-class guided trips and travel on Swiss trains and chauffeured travel in luxurious boats and Mercedes van. Our package includes Bed & Breakfast or 3- 4-5 stars hotel ratings depending on package.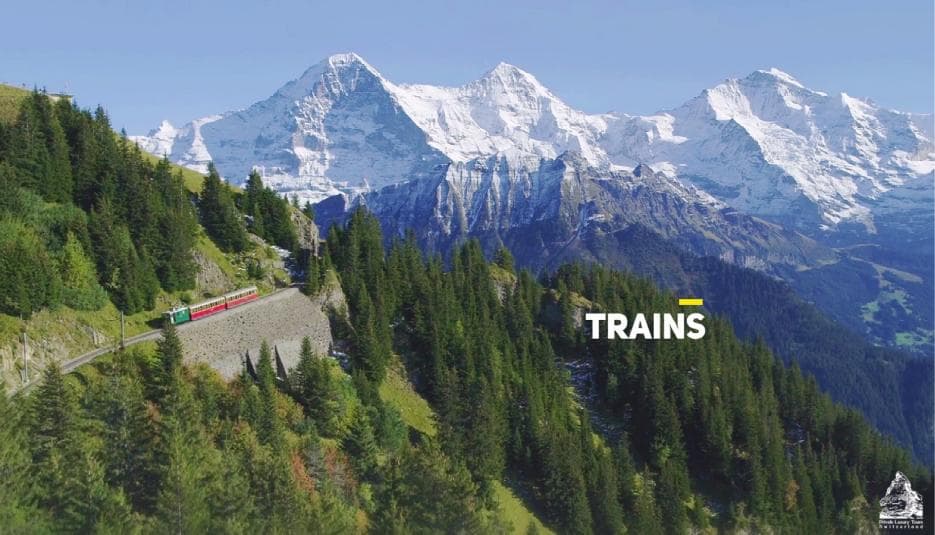 Swiss Treasures Tour – 8 Days
It is 8 days- 7 nights itinerary where your private guide and chauffeur will introduce you to the amazing features of Switzerland. In a group of 4 to 14 people the tour revolves around Zurich. The category offered is a Luxus Upper Class, with a first-class chauffeured travel in a luxurious Mercedes bent van and boats, not forgetting the Swiss train ride. Our package includes Bed & Breakfast or 3- 4-5 stars hotel ratings depending on package. Arrival day is on Thursdays in Zurich and departure day is Thursdays, from Zurich.
Swiss Treasurers Tour ­– 5 Days
In this package, your professional guide from Private Luxury Tours Switzerland and a private chauffeur will orient you with the existing beauty and treasures of Switzerland. The number of people per group is 4 to 6 travelers. The tour starts from Zurich to Zurich too in a duration of 4 nights and 5 days. We also offer Tailor-made trips for our clients if you would wish to visit a specific spot or if you have a recommendation of a given destination. For example, what you would wish to be included in your tour like:
Economy
How long you would wish to spend and in which resort
Type of accommodation preferred
Traditions
Mountains and lakes
History
Architecture luxury
Art
Children and adult activities
Mountain walks among others
If anyone in your group has special needs, let us know.
You can simply reach us out at privateluxurytoursswitzerland.com and share with us your expectations. Tell us your purpose of visit and what you would like to see. According to your preference, we will set up a tailor-made tour for you.